Webinars
OutSolve Webinars give you instant access to our expert knowledge.
Want to know more about the latest OFCCP updates? Or such important topics as record-keeping, adverse impact, compensation, outreach, and more? OutSolve has the answers – with free Webinar training programs you can access throughout the year.
Our professional consultants and guest speakers cover all key topics – from affirmative action basics to understanding advanced compensation analyses. The presentations offer HR Certification Institute (HRCI) credits, and are recorded so our clients can access them anytime through our secure, online portal.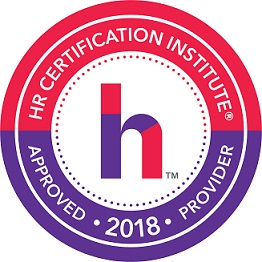 If you're not an OutSolve client yet, you can still view Affirmative Action 101 Part 1 below and request access to view other past webinars.
Since regulatory updates and changes happen all the time, OutSolve's commitment to shared intelligence is key to helping your organization meet the challenges and plan on success.
Watch Now
Fundamentals of Affirmative Action (Part 1)
presented by Vickie LeNormand, PHR, SHRM-CP, Annette Alvarado, SHRM-CP
Join Vickie LeNormand and Annette Alvarado as we review all the requirements of a proper AAP! This two part webinar is a must for anyone new to affirmative action planning and compliance or those needing a refresher. Topics covered include statistical reports, narrative requirements, and self-analysis. Bring your questions!
Past Webinars
Why should your organization conduct harassment training? It almost seems counterproductive to teach employees how to complain, however it may prevent the creation of a situation that requires your organization to respond to a government agency regarding allegations of harassment. Join Toni Ahl, President of EEO Advantage and former EEOC Investigator, for a discussion of why you should conduct harassment training; what some of the danger zones are preceding actual harassment; and the two types of harassment.
HR.com recently performed a survey on attitudes regarding pay equity. The results of this study are discussed in this webinar.
This webinar is designed to provide attendees with guidance on training obligations under federal AA/EEO laws, and state sexual harassment training requirements.
Ready to Collaborate with OutSolve?
Give us a call at 888.414.2410