Webinars
OutSolve Webinars give you instant access to our expert knowledge.
Want to know more about the latest OFCCP updates? Or such important topics as record-keeping, adverse impact, compensation, outreach, and more? OutSolve has the answers – with free Webinar training programs you can access throughout the year.
Our professional consultants and guest speakers cover all key topics – from affirmative action basics to understanding advanced compensation analyses. The presentations offer HR Certification Institute (HRCI) credits, and are recorded so our clients can access them anytime through our secure, online portal.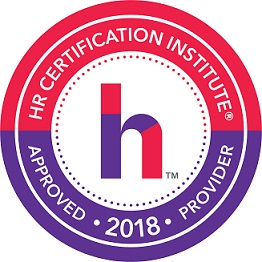 If you're not an OutSolve client yet, you can still view Affirmative Action 101 Part 1 below and request access to view other past webinars.
Since regulatory updates and changes happen all the time, OutSolve's commitment to shared intelligence is key to helping your organization meet the challenges and plan on success.
Watch Now
Fundamentals of Affirmative Action (Part 1)
presented by Vickie LeNormand, PHR, SHRM-CP, Annette Alvarado, SHRM-CP
Join Vickie LeNormand and Annette Alvarado as we review all the requirements of a proper AAP! This two part webinar is a must for anyone new to affirmative action planning and compliance or those needing a refresher. Topics covered include statistical reports, narrative requirements, and self-analysis. Bring your questions!
Past Webinars
Developing the required reports for Affirmative Action Planning has been established for many years. However, actually taking those plans and successfully implementing them is another story. For years, contractors have struggled to really use their AAP to drive important HR initiatives. Join OutSolve as we review critical efforts contractors can take to better understand the results of their plan, translate those results to both managers/hiring staff and then conduct meaningful efforts to meet their goals and be better prepared for an audit or potential complaint.
Learn how to meet federal and state AAP and sexual harassment training requirements in an easy and manageable way. OutSolve, along with our partner Peak Compliance Training, will walk attendees through a demonstration of Affirmative Action for Managers and Sexual Harassment Prevention courses. During this webinar you'll also learn how to use e-learning to distribute, monitor, and document mandated training.
OutSolve is expecting a very active OFCCP in 2020! With CSAL letters going out and new Focused Reviews (audits) coming, contractors better be ready for continued change as audits, outreach needs and even compensation requirements continue to evolve. Join the OutSolve team as we walk through our list of anticipated changes and best practices for the New Year.
Ready to Collaborate with OutSolve?
Give us a call at 888.414.2410