Webinars
OutSolve Webinars give you instant access to our expert knowledge.
Want to know more about the latest OFCCP updates? Or such important topics as record-keeping, adverse impact, compensation, outreach, and more? OutSolve has the answers – with free Webinar training programs you can access throughout the year.
Our professional consultants and guest speakers cover all key topics – from affirmative action basics to understanding advanced compensation analyses. The presentations offer HR Certification Institute (HRCI) credits, and are recorded so our clients can access them anytime through our secure, online portal.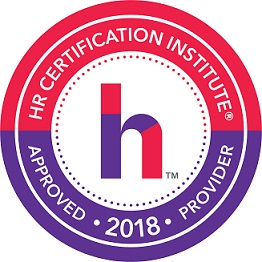 If you're not an OutSolve client yet, you can still view Affirmative Action 101 Part 1 below and request access to view other past webinars.
Since regulatory updates and changes happen all the time, OutSolve's commitment to shared intelligence is key to helping your organization meet the challenges and plan on success.
OFCCP Audit Trends
OFCCP audits are difficult! Here at OutSolve we support more than 100 audits every year and we know the process like the back of our hand. We will provide an overview of the audit process and our recommended Best Practices for plan submission, responding to requests and seeing the audit to closure.
Thursday, July 18
1:00pm CDT
EEO-1 Component 2 Updates and Submission Guidelines
The new EEO-1 Component 2 Online Filing system goes live this month and everyone needs to prepare. With the EEOC collecting two years of pay data for the first time, everyone needs to prepare. Join Alex Gonzalez and Chris Lindholm as they conduct this special OutSolve presentation to learn about the requirement including updates on submission format, frequently asked questions (FAQs), the National Opinion Research Center who is managing the data and general expectations around the process.
Thursday, July 25
1:00pm CDT
OFCCP and Regulations Update
In 2018, the OFCCP welcomed new Director Craig Leen and with the new leadership came an expeditious agenda of new directives and expectations. OutSolve will provide a review of the directives and various OFCCP activities and provide insight into the current regulatory climate and how to adapt to the changes.
Thursday, August 15
1:00pm CDT
Looking Beyond the Obvious: How Effective Are Your Outreach Efforts for Protected Veterans and Individuals with Disabilities?
Join us as OutSolve and guest speakers provide us with tools for assessing the effectiveness of your outreach efforts to individuals with disabilities and veterans. Are you including all your efforts or merely listing the most obvious? This session will include suggestions for ways to maximize your current efforts as well as how to "think outside the box" when listing them.
Thursday, September 19
1:00pm CDT
Dispositioning Candidates: Including the Internet Applicant Rule and Social Media
Every contractor should be working hard to ensure that their record-keeping practices, especially around the hiring process, are exemplary. Why? Because the risk of a complaint or even worse, an audit finding, can be a very expensive problem for contractors. The OutSolve team will review the details behind properly dispositioning hiring candidates in addition to adding clarity to the definition of an applicant and the impact of social media.
Thursday, October 17
1:00pm CDT
Affirmative Action Training 101
Learning the basics of Affirmative Action Planning is a necessary beginning for any Federal contractor. The OutSolve webinar will cover not only the basics but also provide those all critical Best Practices. This session will help to provide a solid base and to give nuance to difficult areas such as outreach, record-keeping, goals, job listings, disparate impact, compensation and more!
Thursday, November 14
1:00pm CST
Harassment Training
Why should your organization conduct harassment training? It almost seems counterproductive to teach employees how to complain, however it may prevent the creation of a situation that requires your organization to respond to a government agency regarding allegations of harassment. Join Toni Ahl, President of EEO Advantage and former EEOC Investigator, for a discussion of why you should conduct harassment training; what some of the danger zones are preceding actual harassment; and the two types of harassment.
Thursday, December 12
1:00pm CST
Watch Now
Fundamentals of Affirmative Action (Part 1)
presented by Vickie LeNormand, PHR, SHRM-CP, Annette Alvarado, SHRM-CP
Join Vickie LeNormand and Annette Alvarado as we review all the requirements of a proper AAP! This two part webinar is a must for anyone new to affirmative action planning and compliance or those needing a refresher. Topics covered include statistical reports, narrative requirements, and self-analysis. Bring your questions!
Past Webinars
The EEOC has finalized the second component of the EEO-1 report to include pay data, contractors should begin reviewing their systems to ensure that they are prepared to comply by the September 30th date. Join Alex Gonzalez and Chris Lindholm as we review the requirements in detail and provide insight on how contractors should adapt to the new world where everyone submits pay information to the Department of Labor.
There is much more to Affirmative Action Planning then running a report every year. The OutSolve team will provide the full scope of expectations associated with EO 11246, VEVRAA and Section 503 of the Rehabilitation Act as part of our compliance checklist and Best Practice suggestions for implementing a complete Affirmative Action program.
Join OutSolve's Jeremy Mancheski and Chris Lindholm to get the latest status on the EEO-1 Component 2 Requirements for Pay Data.
Ready to Collaborate with OutSolve?
Give us a call at 888.414.2410