Webinars
OutSolve Webinars give you instant access to our expert knowledge.
Want to know more about the latest OFCCP updates? Or such important topics as record-keeping, adverse impact, compensation, outreach, and more? OutSolve has the answers – with free Webinar training programs you can access throughout the year.
Our professional consultants and guest speakers cover all key topics – from affirmative action basics to understanding advanced compensation analyses. The presentations offer HR Certification Institute (HRCI) credits, and are recorded so our clients can access them anytime through our secure, online portal.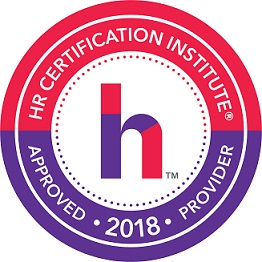 If you're not an OutSolve client yet, you can still view Affirmative Action 101 Part 1 below and request access to view other past webinars.
Since regulatory updates and changes happen all the time, OutSolve's commitment to shared intelligence is key to helping your organization meet the challenges and plan on success.
Watch Now
Fundamentals of Affirmative Action (Part 1)
presented by Vickie LeNormand, PHR, SHRM-CP, Annette Alvarado, SHRM-CP
Join Vickie LeNormand and Annette Alvarado as we review all the requirements of a proper AAP! This two part webinar is a must for anyone new to affirmative action planning and compliance or those needing a refresher. Topics covered include statistical reports, narrative requirements, and self-analysis. Bring your questions!
Past Webinars
The number of people identifying as transgender and nonbinary continues to rise each day. Join Brian Buford, Director of Employee Development and Success at the University of Louisville and founder of Brian Buford Consulting, as he shares practical ideas for ways any employer can create a welcoming and supportive workplace for transgender and nonbinary employees.
presented by Alex Gonzalez
Recently, OutSolve and Broadbean joined forces to offer federal contractors a modern solution for automating mandatory job listing and outreach requirements. Register today and learn what's needed to comply, and how to fully automate the process while still meeting OFCCP's guidelines. OutSolve and Broadbean experts also share best practices for submitting jobs to ESDS, local career centers, and to diversity sites.
One of the most complex and impactful areas of compliance is pay equity and compensation. It is important, it is complicated and it is evolving into an area of great concern for contractors. As regulations evolve and both state and Federal agencies get involved it is critical that contractors work with leadership and counsel to have a plan. Join OutSolve as we review a plan to manage the latest regulations and expectations surrounding both compliance and pay equity. Particular emphases will be paid to recordkeeping, statistical analyses, concepts in pay adjustments and utilizing attorney-client privilege.
Ready to Collaborate with OutSolve?
Give us a call at 888.414.2410