Webinars
OutSolve Webinars give you instant access to our expert knowledge.
Want to know more about the latest OFCCP updates? Or such important topics as record-keeping, adverse impact, compensation, outreach, and more? OutSolve has the answers – with free Webinar training programs you can access throughout the year.
Our professional consultants and guest speakers cover all key topics – from affirmative action basics to understanding advanced compensation analyses. The presentations offer HR Certification Institute (HRCI) credits, and are recorded so our clients can access them anytime through our secure, online portal.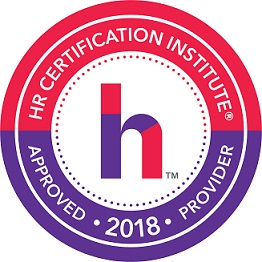 If you're not an OutSolve client yet, you can still view Affirmative Action 101 Part 1 below and request access to view other past webinars.
Since regulatory updates and changes happen all the time, OutSolve's commitment to shared intelligence is key to helping your organization meet the challenges and plan on success.
OFCCP Audit Preparation in the Current Enforcement Climate
OFCCP audits can be time intensive and stressful. Join OutSolve as we review the requirements, update on current OFCCP expectations and discuss Best Practices!
Thursday, December 13
1:00pm CST
Watch Now
Fundamentals of Affirmative Action (Part 1)
presented by Vickie LeNormand, PHR, SHRM-CP, Annette Alvarado
Join Vickie LeNormand and Annette Alvarado as we review all the requirements of a proper AAP! This two part webinar is a must for anyone new to affirmative action planning and compliance or those needing a refresher. Topics covered include statistical reports, narrative requirements, and self-analysis. Bring your questions!
Past Webinars
Our most popular sessions! Join OutSolve as we go through all the basics for Affirmative Action Planning including Executive Order 11246, VEVRAA and Section 503 of the Rehabilitation Act. HRCI \ SHRM credits approved. A $99 fee applies for non-clients.
presented by Thomas J. Carnahan, PhD, Chris Lindholm
The OFCCP released a new directive on compensation analysis for federal contractors (Directive 2018-05). This new directive specifically identifies the process that the OFCCP will use for performing a compensation compliance desk review. To ensure that OutSolve is providing the highest level of support to our customers, we are responding in kind by altering some of our services to match the OFCCP's process. Please join our webinar on Thursday, September 20th for a discussion on how OutSolve has transitioned our compensation services due to this change in directive by the OFCCP. During this webinar we will outline the previous OFCCP desk review process, describe the new process, and outline additional services that OutSolve offers to ensure full compensation compliance.
OutSolve is pleased to announce a special edition webinar with our friends at AXIM (aximsfsg.com). As part of our ongoing learning series we have an opportunity to enhance the attendees knowledge within the sphere of compliance reporting around fringe benefits. We will be focusing on Compliance at a Glance, Common Mistakes Made in Compliance Reporting, New Fringe Rules/Rates and Solutions to Improve Your Compliance Reporting. Join OutSolve and Jim Campbell, Founder and President of Axim Fringe Solutions Group for this unique presentation.
Ready to Collaborate with OutSolve?
Give us a call at 888.414.2410